I have a pile of shirts waiting to be put to good use. They all fit funny, have holes, or are too small, but are in otherwise great shape. Perfect for repurposing!
I started with this one, whose buttons were not sewn on to match with the button HOLES. Made for a few embarassing moments, let me tell ya.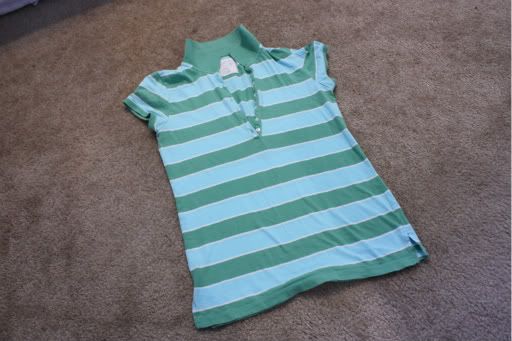 I cut it into 4 pieces... I had two sleeves, the bottom portion, and the top button portion. I tossed the button portion aside.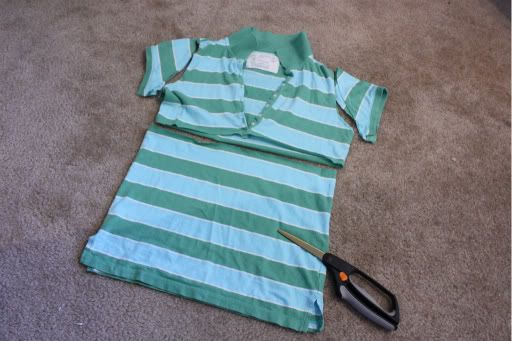 I cut the sleeves into pocket shapes that were a little wider at the top.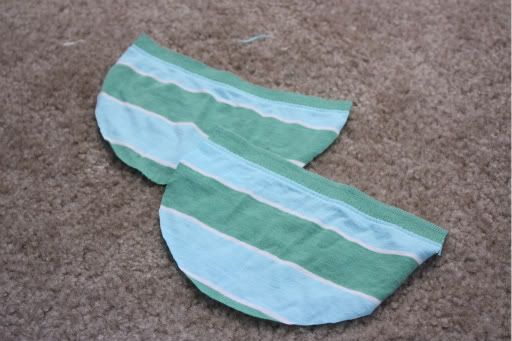 Then I positioned the pocket on the sides of the shirt. I wanted the pockets to hang open a little, so when I pinned them on, I made sure it was nice and floppy!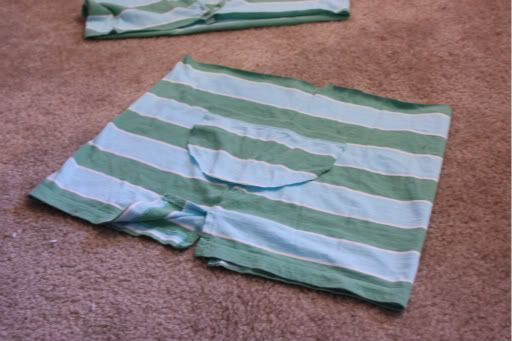 I sewed the pockets to the shirt (I used a ballpoint needle) leaving the edges raw. This stuff won't unravel, and I thought it looked good.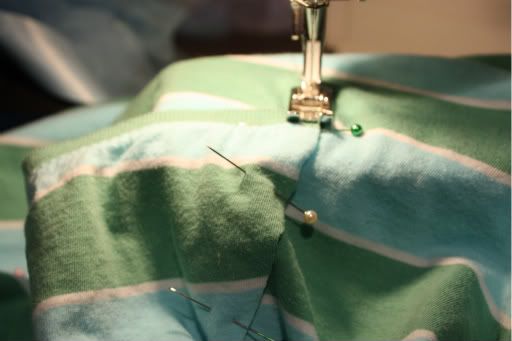 I made a casing on the top part for elastic (cut to fit the munchkin's waist plus a little for overlap), again without finishing the edges to save time,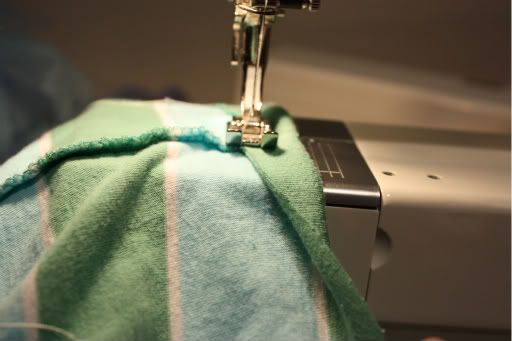 And after putting in the elastic and closing the casing, I had a cute new skirt for the uncooperative child. I bribed her with cookies just to take the picture. She liked the pockets though! She kept saying she would put her "treasures" in them.
This was SO easy, and looks rather comfortable, and I am glad I got to use up a shirt! It is still big on her (I made the waist big too) so she can grow into it. {It is still winter, you know. It's a chilly 75 degrees today! Sheesh!}