So, were you like my sister and checked my blog this weekend to see new egg crafts? Sorry. I know she was sorely disappointed, but I don't do blogging on weekends. I call it my "time off!" But now we are back, and with a fun project! I worked with blogger for over an hour trying to get my photos to load with no luck, so I went to photobucket instead. ***(Sorry to everyone in Reader who keeps getting this refreshed... Blogger and I do not love each other today.) PHEW! Why don't I just do that from the get-go? Anyway. On to Egg Week!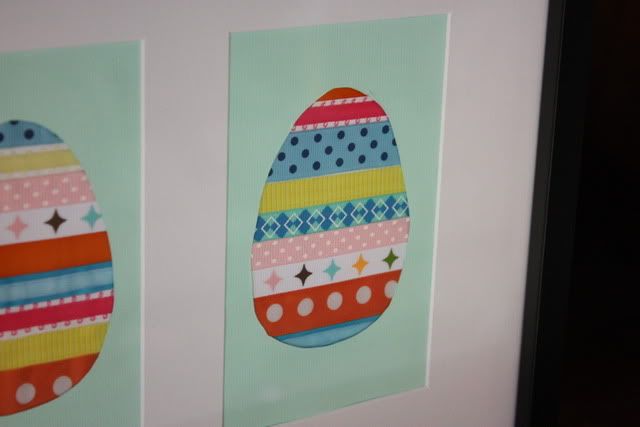 Materials for Framed Ribbon Eggs
Ribbon, different colors, textures, and patterns
Colored Cardstock
Frame
Glue
Printer Paper or white cardstock
Craft Knife or Scissors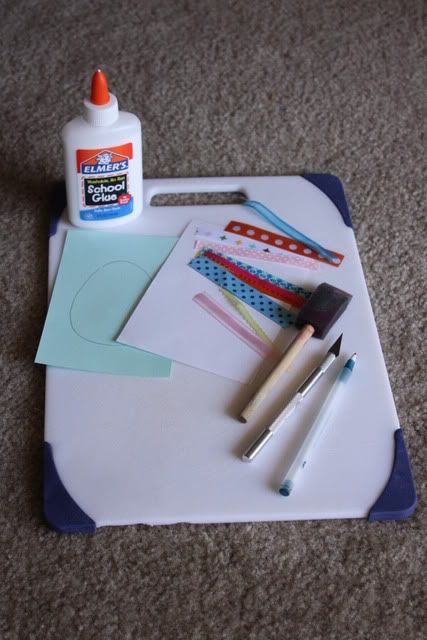 To make these fun eggs, find your preferred frame. Since everything is better in threes (didn't we go over this already?) I found a frame with three photo openings. It was $10, which is pretty steep for a simple craft project, but I figure since I can use it other times of the year I might as well get it. I have to justify things like that.
Anyway, the openings in my frame are 4"x6". I cut my printer paper and colored cardstock to be a little bigger than that and my ribbon pieces all 4" in length. (I already had a ton cut at 4" because of my
ribbon blankets
I am perpetually sewing...)
I drew an egg shape on the back of the cardstock and cut it out using a craft knife. You can use scissors too, just don't cut through the "egg mat."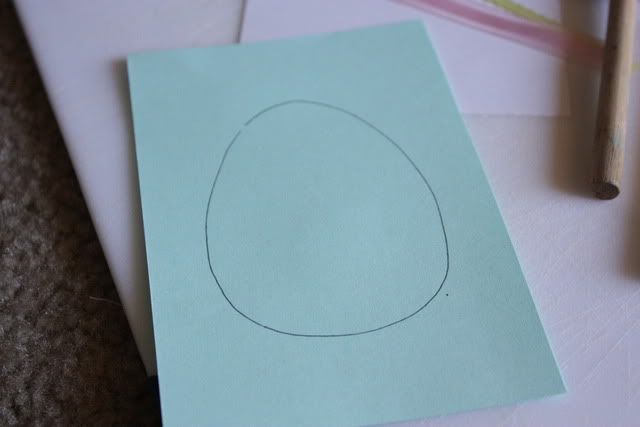 I glued my ribbons on to my printer paper in nice, straight rows. You can do whatever you want! My husband wanted funky ribbons going in different directions, but he was overruled.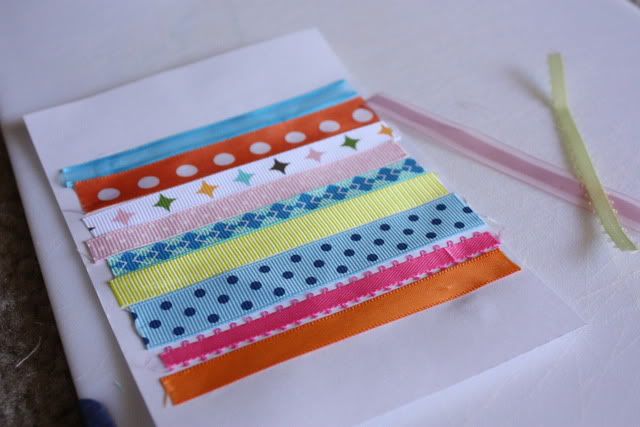 I would suggest using a glue that isn't so wet- like a gluestick or spray adhesive, because I had to put books over my ribbons so they would dry nice and flat. But I was using what I had. :)
When your glue has dried, adhere the colored cardstock "Egg mat" to your ribbon.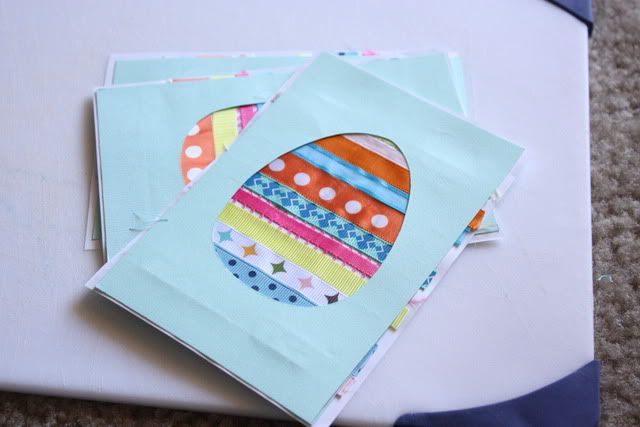 When it dries, put it in your frame and show it off!